The Digital Divide

Problems + Solutions
RUCERA SEETHAL, JUDITH OKONKWO + AGNES CHAVEZ
moderated by JAX DELUCA
10 AM MT SAT AUG 29, 2020

RECORDED WEBINAR:







digital divide: any uneven distribution in the access to, use of, or impact of information and communications technologies between any number of distinct groups, which can be defined based on social, geographical, or geopolitical criteria, or otherwise




RUCERA SEETHA
Rucera Seethal is artistic director of the multi-disciplinary National Arts Festival based in Makhanda, South Africa. Starting this role in January 2020, as baptism of fire the festival has just completed its 46th iteration as an online festival. Previously program manager at the Swiss Arts Council, Pro Helvetia Johannesburg, responsible for the performing arts portfolio across Switzerland and the Southern African region, and for co-adjudicating its Swiss Agency for Development and Cooperation regional grant programme. She was art director and production manager at
Chimurenga
, the award-winning arts, culture and politics magazine, between 2004 to 2011.
JAX DELUCA: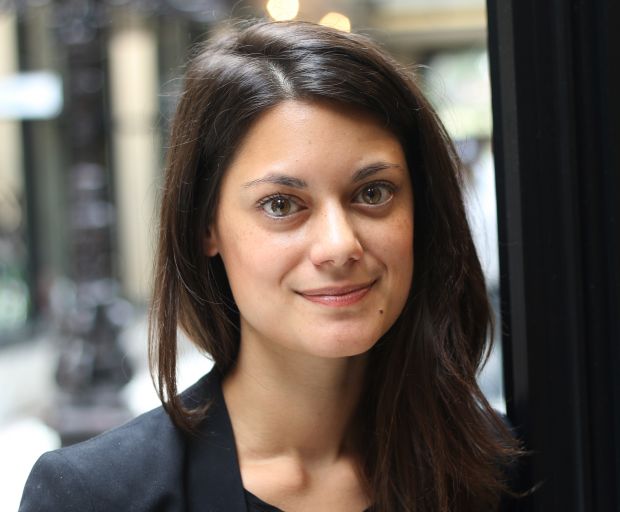 Jax Deluca was appointed to the position of Media Arts Director at the National Endowment for the Arts (NEA) in January 2016. In this position, she oversees the NEA's grant portfolio and field-building resources for arts organizations across the country working in film, video, audio, immersive technology, and other emerging media forms. The media arts portfolio has grown to include projects that enable the production of new tools, hardware or software by engaging the process of creative coding, open source code development, analog or digital tool making, and audio or visual instrument building for the purpose of creating new art works.
An additional area of focus includes advancing career sustainability for artists, which led to the 2016 NEA publication, State of the Field: Report from the Documentary Sustainability Summit, with a goal of articulating actionable strategies that could lead toward a more sustainable ecosystem for documentary professionals.
Her field experience includes twelve years working at the intersection of arts and community-building as an artist, non-profit administrator, and educator. Prior to joining the NEA, she was the executive director of Squeaky Wheel Film & Media Art Center (Buffalo, NY), an adjunct media arts professor at Buffalo State College, State University of New York, and a supporter of the Western New York arts and cultural sector as a board member of the Arts Services Initiative of Western New York and the Greater Buffalo Cultural Alliance.
JUDITH OKONKWO:
Judith is a Technology Evangelist, Business Psychologist and Organisation Development Consultant with experience working in Africa, Asia and Europe. An interest and passion for inclusive leadership models was a key driver for Judith's move to Lagos, Nigeria in 2014, where she has spent time doing research on leadership in Africa.
She sits on the Board of the European Organisation Design Forum, advises Startups, not-for-profits and SMEs on emerging technologies and is a guest lecturer at the Lagos Business School and University of Westminster. She is also the creator of the Oriki Coaching Model™ and a co-founder of We Will Lead Africa. Judith is a Fellow of the Royal Society of Arts and an Associate Fellow of the British Psychological Society. In 2016 Judith set up Imisi 3D a creation lab in Lagos focused on building the ecosystem for extended reality technologies (AR/VR/MR), and connecting XR communities across the African continent. The lab provides learning opportunities and access to XR resources for creators and enthusiasts, while supporting engagement and adoption by the wider community, and consulting and creating content for clients. In 2018 she convened the AR/VR Africa consortium which held the largest XR event on the continent, an AR/VR hackathon across 7 African countries simultaneously. Judith is especially passionate about using immersive technologies, particularly low cost virtual reality, for education.
AGNES CHAVEZ:
Agnes Chavez
is an interdisciplinary artist and educator whose work integrates art, science and technology as tools for social and environmental change. Her work integrates data visualization, light, sound and space to create sensorial experiences that seek balance between nature and technology. She is the founder of
STEMarts Lab
, which delivers sci-art installations and STEAM programming for schools, art/science organizations and festivals. STEMarts Lab produces the
STEMarts Curriculum Tool
, an online platform that complements sci-art festivals and events with STEAM teacher resources built around the work of curated artists. She has developed STEAM programs for ATLAS@CERN, Scholastic, 516 Arts, Los Alamos National Laboratory, and for the ISEA2012 electronic arts festival. In 2014 she co-founded
The PASEO
outdoor participatory art festival in Taos New Mexico, whose mission is to transform community through art and art through community. She developed the
SUBE
, Language through Art, Music & Games program, now in its 24th year, which won her numerous awards including the "Educational Innovation in the Americas" (INELAM) award and the New Mexico Women in Technology Award.